To download the Interactive Brokers report, you need to go to the Profitability and Statements tab on the main tab of your personal account

Please click on the Activities sign as shown below:

In the menu that comes up please select a "Period" from the suggested ones, or choose an "Customized period" of up to 365 days. After that you can select the CSV format and the English language. Once all the fields are filled in, please click on the "Run" button so that the report file will be prepared for you to download.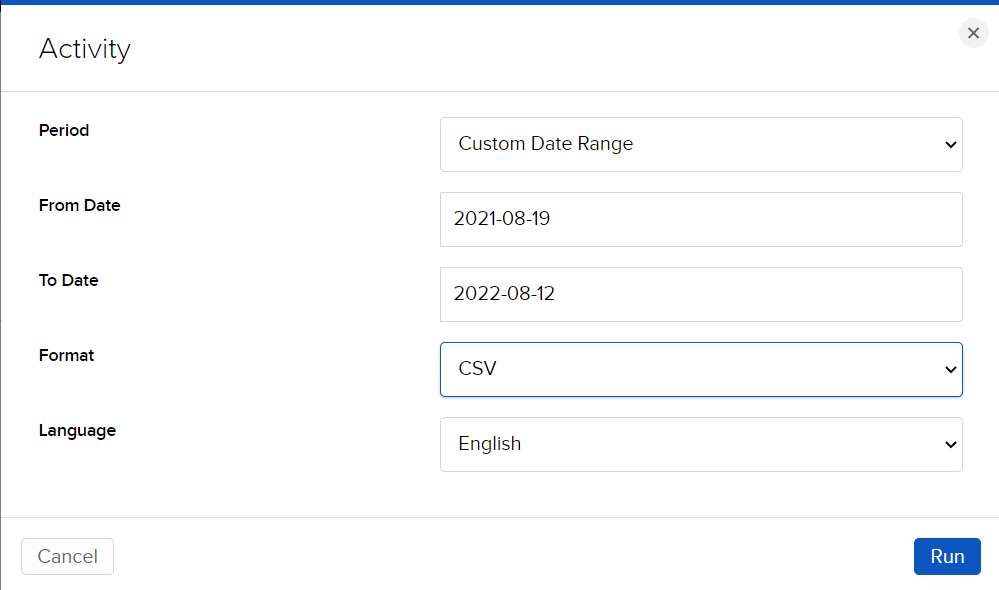 Please note, that you need to upload reports from your first transaction date. If you invested for more than 1 year, upload all reports from older to newer.