To download the M1 Finance broker's report you will need to go to Apex (its clearinghouse) website
Go to https://www.apexclearing.com/ (you will have to signup for an account, it's free - instructions: https://www.reddit.com/r/M1Finance/comments/gjo7yp/create_an_account_with_apex_their_clearinghouse/).
Click on "Apex Online Menu" at the top and select "Activity".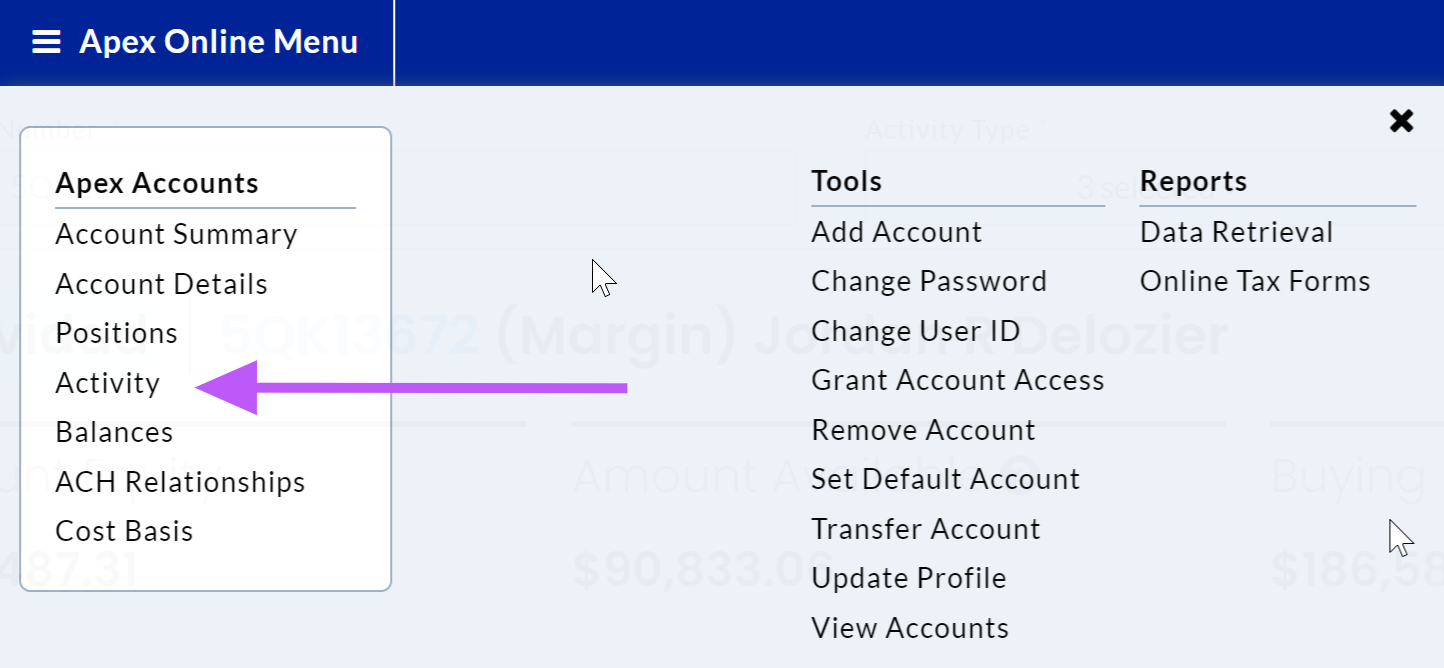 3. Enter your account number (from M1) in the top left and change the dates.

4. Click submit and click "Export to CSV" at the top right of the resulting information.