How To Export Trade History From TD Ameritrade:
1. Log on to your TD Ameritrade trading account web site and click on My Account, then under History & Statements click on Transactions.


2. Make sure the Type is set to "All transaction types", Select a date range for the report and click the Download button. NOTE: TD Ameritrade only allows a maximum of one year of data at a time for viewing or download. Please make sure you do not have a range of more than 365 days.
If you wish to download data from your account for 2 years, you need to export it in two separate files each one for 1 calendar year.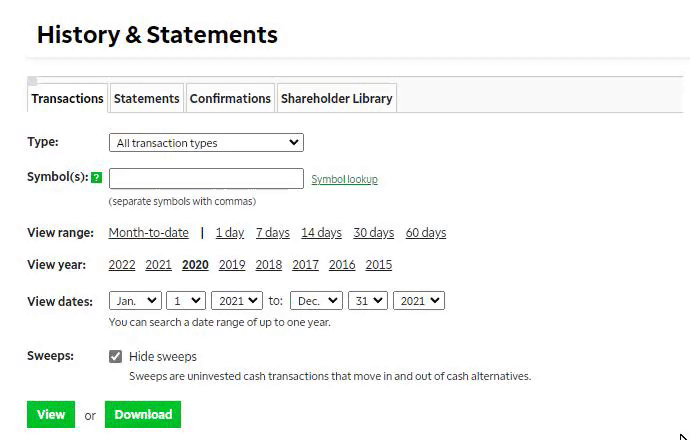 3. Please wait until a File Download box pops up. Click the Save button (DO NOT click the open button).