Login to the Brokerage WebSite
Click on History
Select Cash Operations Tab
Press on Export Button
Select Required Date Range (from date of opening brokerage account in case you are create new portfolio)
Select Full Report, Excel file format.
Press on Export Report Button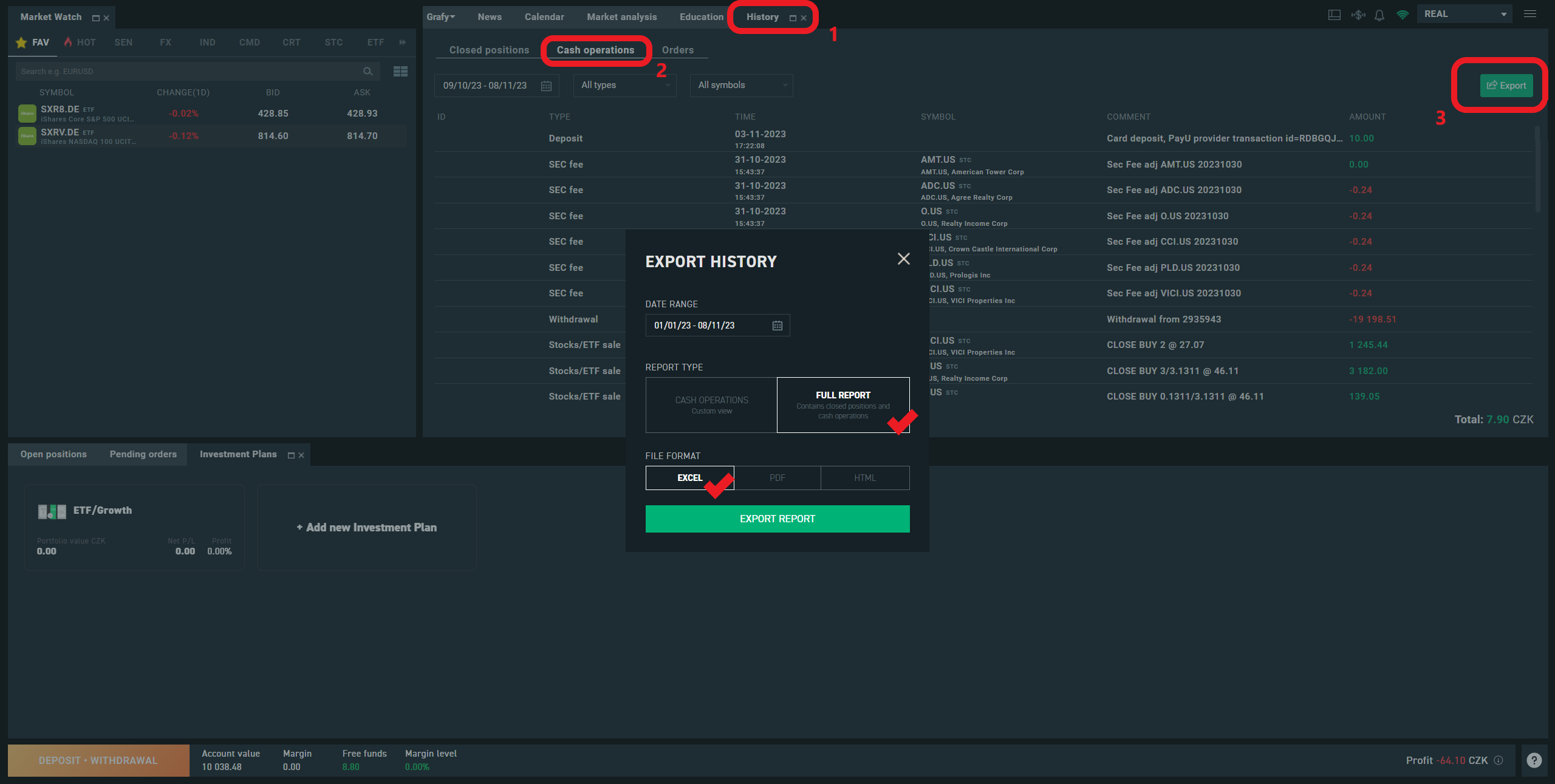 If this information is incorrect or you have a more detailed instruction please let us know at support@snowball-analytics.com. It will help other users a lot, thank you!