You can specify the tax that is withheld on dividend payments. This will affect the size of the projected payouts and the dividend yield of the portfolio.
To set the tax rate for your portfolio, go to the Portfolio Management page, then click on the edit button next to the portfolio and in the Tax tab, specify the tax rate.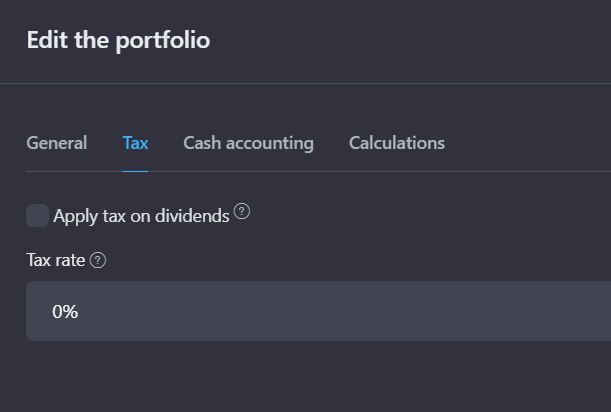 Custom tax for a holding

For some assets, the tax rate differs from the standard. For such assets, you can specify a special tax rate on the Portfolio → Holdings page.
This can be done in two ways:
Go to the Dividends tab and click on the values ​​in the Tax field

Select multiple holdings with checkboxes and click the Set tax button