Clean and informative design
Sharesight, founded in 2006 by a father-and-son duo from New Zealand, has established itself as one of the pioneering portfolio tracking tools globally. As an older platform, its visual representation methods might now seem outdated  - the platform's static and table-based presentation suits more mature investors, but as time progresses, newer approaches are becoming essential.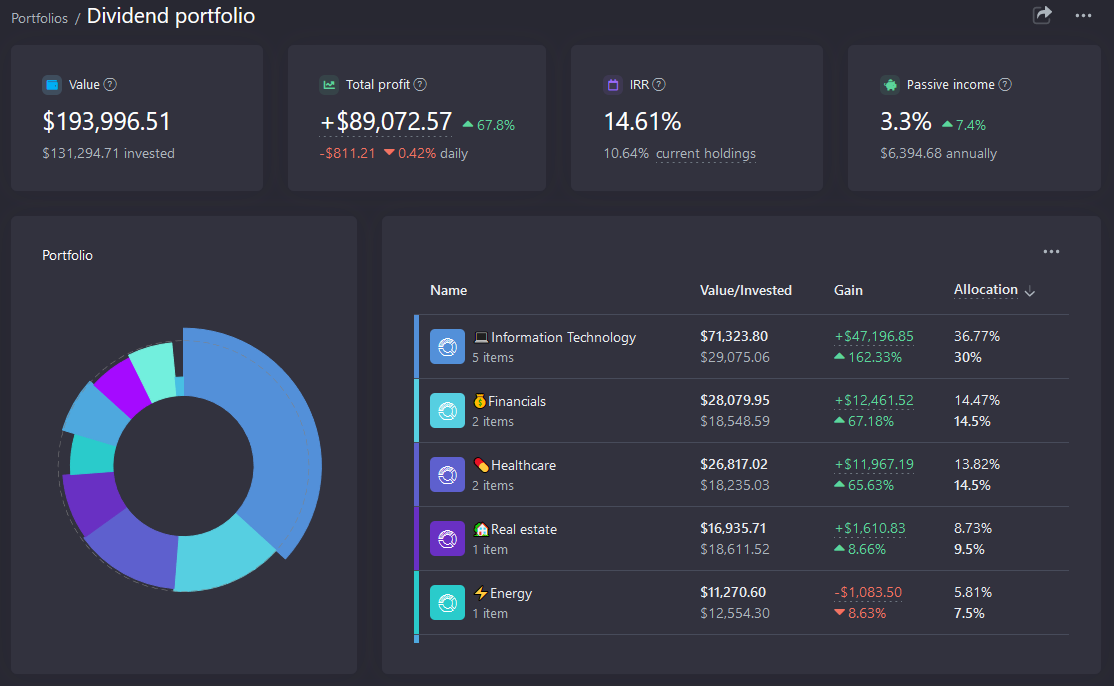 This is why Snowball Analytics deserves special attention as it provides multiple dashboards and graphs that transform the dividend tracking process into an engaging and informative experience. You can efficiently gather information about your portfolio's diversification, adjust asset proportions, receive rebalancing suggestions, plan dividend incomes, and compare companies based on fundamental metrics.
Enhanced Dividend Tracking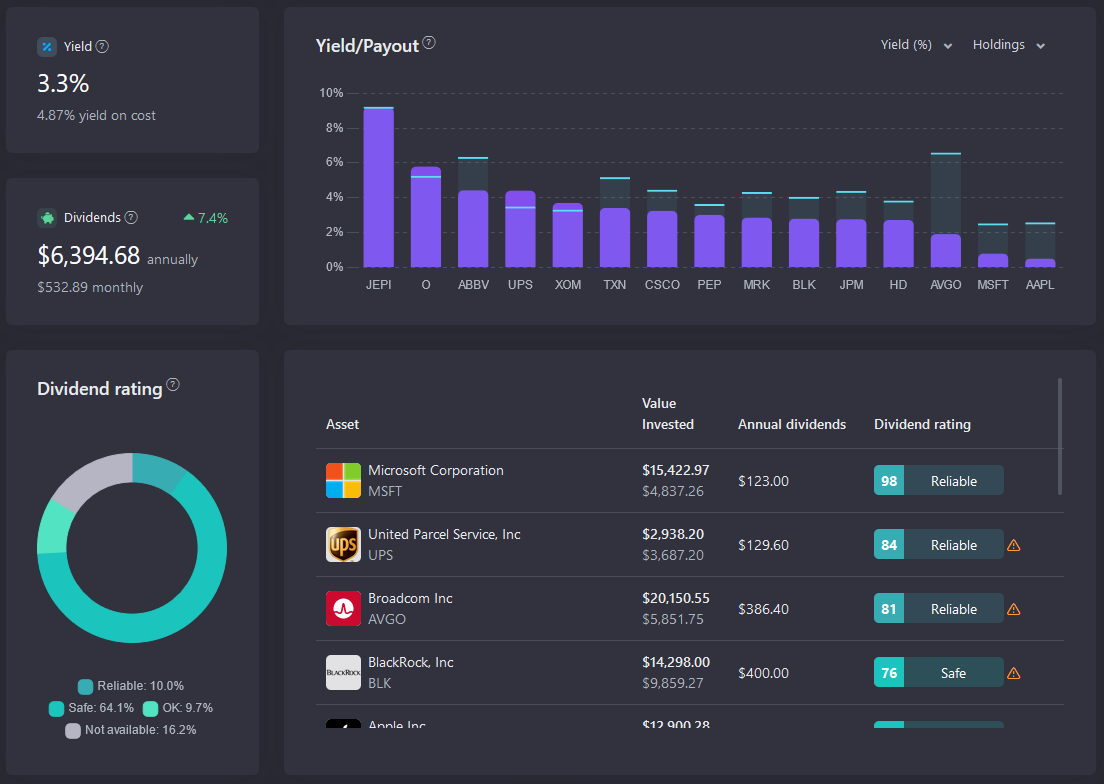 Another crucial difference from Sharesight is that Snowball Analytics excels in dividend tracking and is great tool for managing dividend portfolios. It has special tools just for keeping track of dividends and making them work better for you. You can see how much you're getting in dividends, how it's changing over time, and even get a special "Dividend rating" to help you decide which ones are best for your investments.
Many Extra Features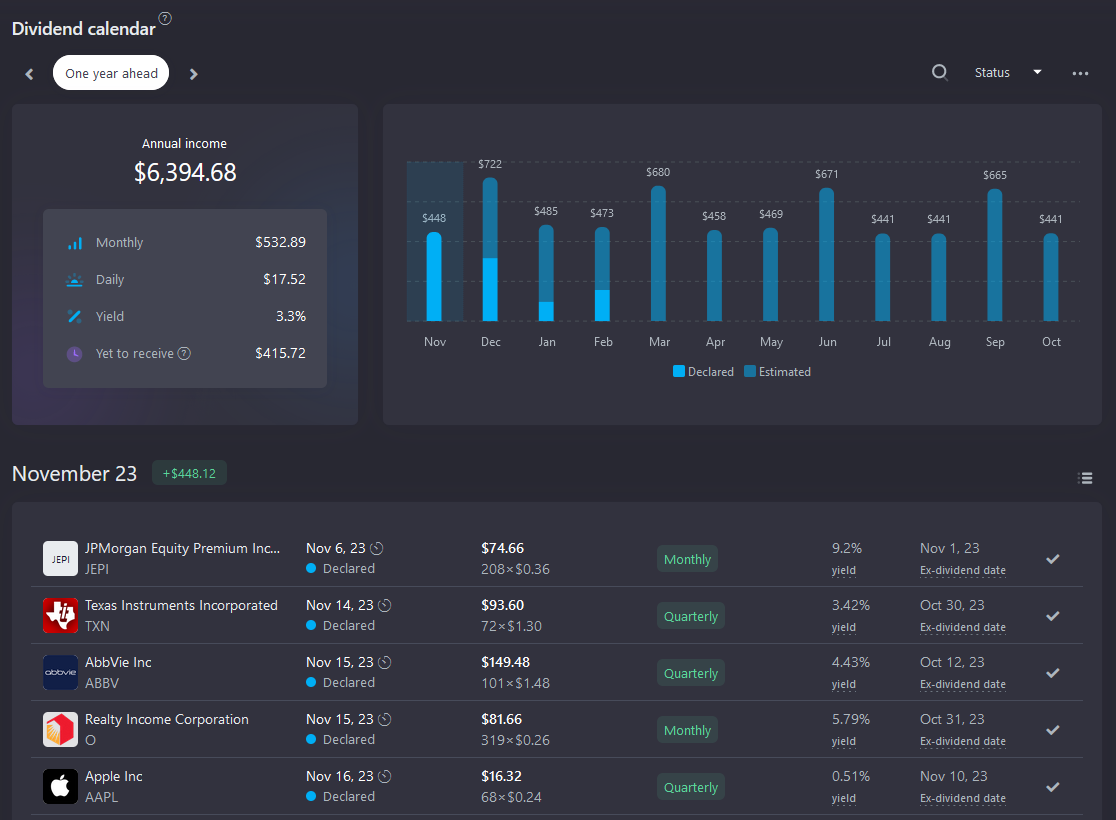 Snowball Analytics provides a detailed analysis of stocks, ETFs, mutual funds, digital currencies, real estate investment trusts, and precious metals performance. Using our portfolio tracker, you can streamline historical and real-time data and benefit from comprehensive dividend analytics and reporting.
---